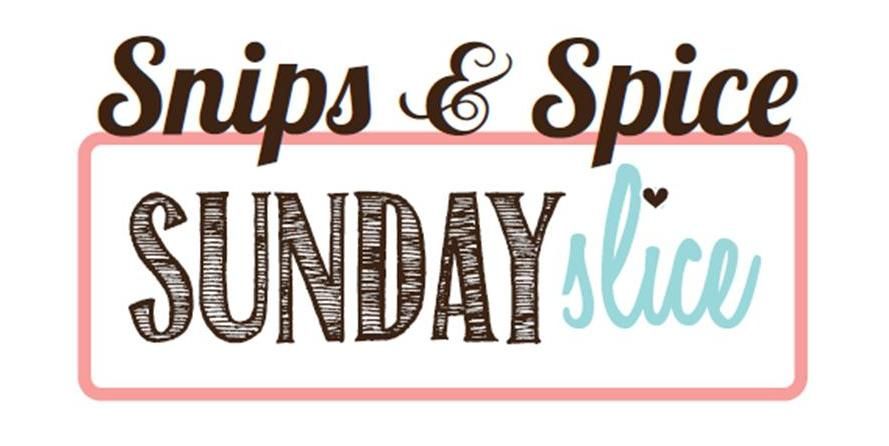 I've been out of the blogging world for about nine months, and I know that I have missed lots of great posts. For this kick-off party, let's have a free-for-all of sorts. Today marks the beginning of my weekly link party here at Snips and Spice.
Snips and Spice Sunday Slice
will be a party for you to showcase your projects and tutorials. Please try to stick to the guidelines below to participate.
Link to a specific post (not simply your entire blog or website).
Link a project that has directions/instructions in the post, or a link to directions. People generally want to know how to do something, so please make sure there are directions for emulating your fabulous post.
Please grab a button and post it on your page or your website (the code in the box will give you a much smaller button). See this post for suggestions on posting and sizing link party buttons.
This first party is open to projects posted at any point in the past. On Saturday, I will showcase the five most popular links as well as my five favorites.
Let's see what you have been up to, and share a slice of your life with us!